Our how to guide on getting courses for all your staff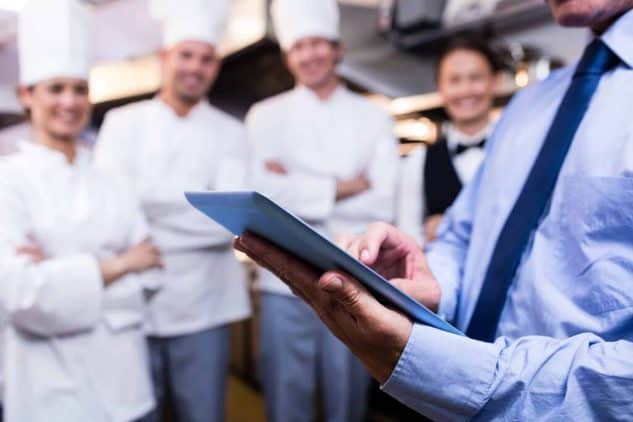 If you are buying for a group/organisation please us the following instructions;
Click on our homepage at www.essentialfoodhygiene.co.uk (or open in a new tab).
2. Click through to either the courses or shop tab at the top of the page.
3. Find the course you require and click on add to basket (If you require more than one type of course you will easily be able to add more to your basket shortly).
4. You will be taken to a page that as default is set to individual, you will need to make sure the group option is clicked (See image below). Checking this option will then allow you to choose how many courses you require so increase the number to the amount you need (Note due to our bulk buying, the more you buy, the more you save on price of each product).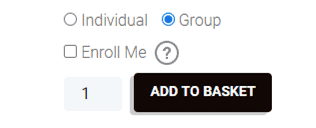 5. Before adding to your basket two important things to note are you will have to click "Enroll Me" button (See picture below) as this will place you as the group leader giving you control over the course codes distribution.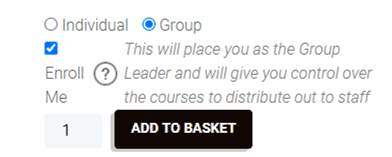 6. Underneath you will see an option for a Group Name, this is entirely optional but you can name your group of codes as anything you want e.g. ESSENTIALFOODHYGIENELEVEL1.
7. Now you should have the course in your basket as seen to the right of your screen. Either click view basket if you need to edit your order, go back to the courses tab and add different courses to your basket if you wish or proceed to checkout if you are happy.
8. Here you will be taken to a registration, if you already have an account with us you will notice at the top of the page you can login to an existing account. Fill in the form making note of your Account Username and Password as you will need these should you want to login on another device.
9. Choose your payment method at the bottom of the form, we currently offer PayPal, Direct Bank Transfer, Cheques and Debit/Credit Card payments and then fill in your payment details.
10. Finally once you make a payment you will be taken to our thank you page and through this you will be able to access your personal account, too access your group account you will notice at the top of the page a tab for "My Account". Click this to drop down the "Group Dashboard" option and select this, here you will see all the courses you have bought.