Fully accredited
By CPD Group
Fast to complete
Duration: 2 hours
Instant Certificate
Upon completion
Legally compliant
With UK/EU regulations
About this course
In the workplace, employees will encounter many dangerous and volatile substances, which means that it is extremely important that each worker who will be in an environment in which such substances are present, has the correct and necessary training to ensure that they can manage such risks effectively.
The course is clear and easily navigated by students. Once completed candidates will have a solid awareness of the harmful risks and dangers that they may face in the workplace. They will understand the consequences of improper interaction with harmful substances, as well as ways in which dangers can be avoided through proper procedure. Students will also learn best practice conduct around what to do if such harmful interactions do happen to occur.
The COSHH Awareness course content is completely in line with UK regulations and the course is fully accredited by The CPD Group. It takes roughly 1 – 2 hours to complete and the examination consists of 25 multiple choice questions. Once the student completes the exam successfully, they will receive an instant accredited certificate.
We recommend that all staff that are exposed to work environments where hazardous substances are present, complete this course. Our prices our extremely competitive and we offer bulk discounts on larger orders that reduce costs even further.
Accreditations & Associations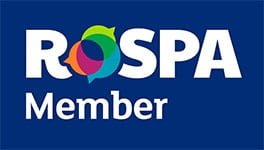 Course Syllabus
The course is as follows:
Section One: Why is COSHH important?
What does COSHH stand for? The candidate with learn exactly what COSHH stands for and the importance of understanding exactly what it means.
COSHH Risk Assessments: The candidate with see examples of COSHH risk assessments within the workplace, how they work and how to implement them into a working day effectively.
COSHH within the workplace: The candidate will begin to understand how COSHH is used within the workplace as well as specific issues that can arise should COSHH protocol be neglected.
The Law: The candidate will learn the specific laws that exist in the United Kingdom that relate to COSHH, and what steps should be taken in order to ensure that all necessary steps are taken to guarantee the safety of workers. The law also outlines who is responsible for various health and safety measures, and also why it is so important to adhere to implemented procedures.
Section Two: Hazardous Substances
Hazardous Substances and Information: The candidate will learn what is considered a hazardous substance, how they affect a wide range of different industries, and specific ways to safely approach working with them.
Hazardous Substances and how to handle them: The candidate will learn what hazardous substances exist within the workplace and how they can be potentially harmful if the correct procedures are not followed when handling them.
Hazard Symbols and Labels: Here the candidate will see examples of the different hazard symbols that currently exist in the United Kingdom and what they mean. They will also learn the different types of labels on the products that may cause harm to individuals if used inappropriately.
Section Three: COSHH employer/employee responsibilities:
Employer Responsibilities: The candidate will learn what to expect from their employer and their employer's responsibilities in for ensuring COSHH assessments are in place.
Employee Responsibilities: The candidate will learn what legislation they must be aware of in regard to their job role, what COSHH is, and how to practice it.
Personal Hygiene: The candidate will understand the necessity of proper hair hygiene, the necessity of handwashing facilities and the need for visitors to adhere to the hygiene policies within the workplace.
Cleaning: The candidate will learn how to approach cleaning, how to use various cleaning chemicals, how to clean equipment properly, how to treat waste and the role of scheduled cleaning services in the workplace.
PPE: The candidate will learn why protective clothing is important and what to do should any of the equipment be deemed unsuitable for use.
First Aid: The candidate will learn the correct steps to take should first aid have to be administered in the effect of a health hazard, and what forms of first aid should be available to allow job roles to be completed safely and effectively.
Section Four: Health Risks
Health Effects & Conditions: The candidate will learn the different health risks they face within the workplace and the different types of conditions that may occur if hazardous materials are handled incorrectly. The candidate will understand some of the specific problems that workers may face should they handle hazardous substances outside of the guidelines set, and how they can eliminate the chances of issues arising.
Course FAQ
Who should take this course?

We recommend that all staff that are exposed to work environments where hazardous substances are present complete this course.
Is this course accredited?

Yes, all of our courses are accredited by the CPD Group and all have the unique reference number with each course being awarded CPD points. Essential Food Hygiene are also members of RoSPA.
How and where do I complete the examination?

Like the course, the exam is conducted online. Once all sections of the course are completed, the learner can begin the exam. The exam consists of 25 questions, of which the learner must answer 22 correctly.  There is no time limit for the exam so learners can take their time.
How and where do I complete this course?

All of our courses are online courses, so they can be completed remotely as long as the learner has internet access and a computer.
Is there a time limit on this course?

The exam must be passed within 12 months of them being assigned the course. There is no time limit on the course material, so once the exam has been passed, students can freely come back at any time to view the course content and refresh their knowledge.
How is the course structured?

The course content is split into individual sections, with each section concluding in a mini quiz, which needs to be completed before moving onto the next section. Once all sections have been completed, you can proceed to the examination.
What happens if I fail the exam?

If the learner fails their exam, then they can retake it as many times as necessary (within the 12-month shelf-life of the course) at no extra cost. Once the course has been completed within the shelf-life period, the candidate gains unlimited life-time access to the course material should they wish to come back and refresh their memory.
What happens if I pass the exam?

Once the exam has been completed successfully, the learner will receive an online certificate instantly, which they can then download and print off.
How long will my certificate be valid for?

There is no specific law on when and how often you should refresh your training, however all UK local authorities and environmental health officers recommend that you refresh your training every three years to ensure you are versed with the most up-to-date guidance
How do I purchase multiple courses for my employees?

If you would like to buy any training for a number of your employees, first you need to select the course that you need. To do this, you need to go to our course page and click on the course that you want to buy. Enter the quantity of courses that you require and view the corresponding price. Then click the 'Group' option and enter your chosen group name. Once you have done this, please go to checkout to complete the purchase. Once you have completed your purchase, you will be directed to your group's dashboard where you can assign courses to your employees.
What support is available if I have a question?

If any help is needed at any stage of your learning journey, all our learners are welcome to contract us. We are available to assist learners who require help, as well as those who are experiencing technical issues and need some advice. Please visit the Contact Us page, use our Live Chat function, or give us a call on 08009993868.