Fully accredited
By CPD Group
Fast to complete
Duration: 2 hours
Instant Certificate
Upon completion
Legally compliant
With UK/EU regulations
About this course
If you run any type of food business, you are legally obliged to have plan in place based on the Hazard Analysis and Critical Control Point (HACCP) principles. The HACCP process keeps your food safe from biological, chemical and physical food safety hazards. To set up a HACCP procedure for your business, you must:
identify any hazards that must be avoided, removed or reduced
identify the points when and where you need to prevent, remove or reduce a hazards
set limits for these points and make sure you monitor these points regularily
Actively resolve issues that arise with the points
put checks in place to make sure your HACCP plan is effective
keep records
This Level 2 HACCP course is targeted towards those who already have the Level 2 Food Hygiene & Safety qualification, and are required by law to be involved in the creation and maintenance of a HACCP system.
This course is designed to be concise, informative and easy to follow. It is structured clearly with vital information highlighted, so candidates are able to move swiftly and easily through the course while quickly learning the essential principals required to set up and maintain a HACCP system.
As this course if an online course, candidates are able to learn at their own pace to ensure they fully understand the material prior to the examination. After the course is complete, students will be able to revisit the content should they wish to refresh their knowledge while implementing the HACCP system in the workplace.
Our course adheres to all current UK legislation and has been accredited by The CPD Group. The course takes roughly 1 – 2 hours to complete, after which there will be an examination comprising 25 multiple choice questions. Once the exam has been passed, the student will receive their instant digital certificate.
We recommend that all food handlers in your business complete this course. Our prices our extremely competitive and we offer bulk discounts on larger orders that reduce costs even further.
Accreditations & Associations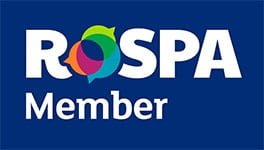 Course Syllabus
The course is divided into three distinctive sections.
Section One: What is a HACCP System?
Section Two: Why is a HACCP system necessary?
Section Three: How to Create and Implement a HACCP System
Each section has specific learning objectives.
In section one, you will learn:
What HACCP stands for
What HACCP principles are
How HACCP principles relate to a HACCP system
Specific terminology to understand HACCP
In section two, you will learn:
The law on HACCP
Why a HACCP system is required by law
Who ensures that the law is upheld
In section three, you will learn:
What the stages of HACCP are in accordance to HACCP principles
What initial preventative measures can be taken
Who is responsible for the enactment of a HACCP system
The role of the product in the creation of a HACCP system
The role of the consumer in the creation of a HACCP system
How to determine and control hazards
How to respond to a breach of a HACCP system
How to document a HACCP system correctly
At the end of the course, you will have the necessary qualifications to allow you to be involved in the HACCP system implemented at your place of work.
Course FAQ
Who should take this course?

If you run any type of food business, you are legally obliged to have plan in place based on the Hazard Analysis and Critical Control Point (HACCP) principles. As such, we recommend that all food handlers in your business, who have already completed a Level Two Food Hygiene and Safety course, complete this course too.
Is this course accredited?

Yes, all of our courses are accredited by the CPD Group and all have the unique reference number with each course being awarded CPD points. Essential Food Hygiene are also members of RoSPA.
How and where do I complete the examination?

Like the course, the exam is conducted online. Once all sections of the course are completed, the learner can begin the exam. The exam consists of 25 questions, of which the learner must answer 22 correctly.  There is no time limit for the exam so learners can take their time.
How and where do I complete this course?

All of our courses are online courses, so they can be completed remotely as long as the learner has internet access and a computer.
Is there a time limit on this course?

The exam must be passed within 12 months of them being assigned the course. There is no time limit on the course material, so once the exam has been passed, students can freely come back at any time to view the course content and refresh their knowledge.
How is the course structured?

The course content is split into individual sections, with each section concluding in a mini quiz, which needs to be completed before moving onto the next section. Once all sections have been completed, you can proceed to the examination.
What happens if I fail the exam?

If the learner fails their exam, then they can retake it as many times as necessary (within the 12-month shelf-life of the course) at no extra cost. Once the course has been completed within the shelf-life period, the candidate gains unlimited life-time access to the course material should they wish to come back and refresh their memory.
What happens if I pass the exam?

Once the exam has been completed successfully, the learner will receive an online certificate instantly, which they can then download and print off.
How long will my certificate be valid for?

There is no specific law on when and how often you should refresh your training, however all UK local authorities and environmental health officers recommend that you refresh your training every three years to ensure you are versed with the most up-to-date guidance
How do I purchase multiple courses for my employees?

If you would like to buy any training for a number of your employees, first you need to select the course that you need. To do this, you need to go to our course page and click on the course that you want to buy. Enter the quantity of courses that you require and view the corresponding price. Then click the 'Group' option and enter your chosen group name. Once you have done this, please go to checkout to complete the purchase. Once you have completed your purchase, you will be directed to your group's dashboard where you can assign courses to your employees.
What support is available if I have a question?

If any help is needed at any stage of your learning journey, all our learners are welcome to contract us. We are available to assist learners who require help, as well as those who are experiencing technical issues and need some advice. Please visit the Contact Us page, use our Live Chat function, or give us a call on 08009993868.