Fully accredited
By CPD Group
Fast to complete
Duration: 2 hours
Instant Certificate
Upon completion
Legally compliant
With UK/EU regulations
About this course
Food allergies can have extremely serious consequences for those who consume food to which they are allergic, and to the business that serve that food to them. Staff in food related businesses across all sectors should fully understand these risks and how to apply due diligence to minimise them.
This Level Two Allergy Awareness course allows learners to further appreciate the seriousness of allergies and it teaches them how to treat food in a hypo-allergenic context.
The course is instructive and explicit, highlighting key information using colour and visual imagery. By completing this course, learners will be able to prepare food safely for customers with allergenic food requirements, protecting those who consume the food as well as to help protect the business against claims of negligence.
The course content strictly adheres to all food regulations set out by UK law, and the course is accredited by The CPD Group.
The Level 2 Allergy Awareness course takes roughly 1 – 2 hours to complete. It includes an examination which consists of 25 multiple choice questions. Once the student has passed the exam, they will be issued with an accredited certificate in food allergy awareness.
Protect your business against the potential risks associate with food allergies by getting your staff up to speed on the latest procedures and best practices by booking this online course today. Our high-quality courses are available at extremely competitive prices, and we offer discounts for bulk orders.
Accreditations & Associations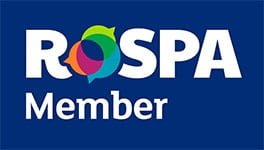 Course FAQ
Who should take this course?

The Level 2 Allergy Awareness online course is aimed towards those who through their occupations have regular involvement in the preparation of food, and comprehensively covers how to prepare food respective of food allergies.
Is this course accredited?

Yes, all of our courses are accredited by the CPD Group and all have the unique reference number with each course being awarded CPD points. Essential Food Hygiene are also members of RoSPA. This Level Two Allergy Awareness course has also been endorsed by Allergy UK.
How and where do I complete the examination?

Like the course, the exam is conducted online. Once all sections of the course are completed, the learner can begin the exam. The exam consists of 25 questions, of which the learner must answer 22 correctly.  There is no time limit for the exam so learners can take their time.
How and where do I complete this course?

All of our courses are online courses, so they can be completed remotely as long as the learner has internet access and a computer.
Is there a time limit on this course?

The exam must be passed within 12 months of them being assigned the course. There is no time limit on the course material, so once the exam has been passed, students can freely come back at any time to view the course content and refresh their knowledge.
How is the course structured?

The course content is split into individual sections, with each section concluding in a mini quiz, which needs to be completed before moving onto the next section. Once all sections have been completed, you can proceed to the examination.
What happens if I fail the exam?

If the learner fails their exam, then they can retake it as many times as necessary (within the 12-month shelf-life of the course) at no extra cost. Once the course has been completed within the shelf-life period, the candidate gains unlimited life-time access to the course material should they wish to come back and refresh their memory.
What happens if I pass the exam?

Once the exam has been completed successfully, the learner will receive an online certificate instantly, which they can then download and print off.
How long will my certificate be valid for?

There is no specific law on when and how often you should refresh your training, however all UK local authorities and environmental health officers recommend that you refresh your training every three years to ensure you are versed with the most up-to-date guidance
How do I purchase multiple courses for my employees?

If you would like to buy any training for a number of your employees, first you need to select the course that you need. To do this, you need to go to our course page and click on the course that you want to buy. Enter the quantity of courses that you require and view the corresponding price. Then click the 'Group' option and enter your chosen group name. Once you have done this, please go to checkout to complete the purchase. Once you have completed your purchase, you will be directed to your group's dashboard where you can assign courses to your employees.
What support is available if I have a question?

If any help is needed at any stage of your learning journey, all our learners are welcome to contract us. We are available to assist learners who require help, as well as those who are experiencing technical issues and need some advice. Please visit the Contact Us page, use our Live Chat function, or give us a call on 08009993868.