Fully accredited
By CPD Group
Fast to complete
Duration: 2 hours
Instant Certificate
Upon completion
Legally compliant
With UK/EU regulations
About this course
This Manual Handling course helps all workers to understand why it is important to be able to physically navigate the work environment safely, and how to do so.
The course is a brief yet thorough training on how to all manual activities carried out in the workplace can be done in a safe manner. It educates staff, on how to work efficiently and safety. Business owners gain peace of mind, knowing that staff have had the correct training to help to mitigate potential lawsuits from injuries incurred through improper manual handling.
Offered in a clear and easy to follow format, the course is fully accredited by The CPD Group and is completely aligned with all the most up to date UK regulations around manual handling. The course takes roughly 1 – 2 hours to complete and is followed by an exam which consists of 25 multiple choice questions. Only once the student has passed the exam will they receive their accredited instant certificate.
Employees can experience injury from something as simple as lifting a heavy box or moving an office desk just once – even if such activity isn't a regular part of the day job. This can result in an unwelcome lawsuit. We therefore recommend that all UK employers ensure that 100% of their onsite workforce is adequately training in manual handling.
Our Manual Handling course is extremely competitively priced, and for larger orders we automatically apply bulk discounts. Protect your business and your staff by placing an order today.
Accreditations & Associations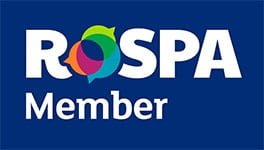 Course Syllabus
The course is as follows:
Section One: Manual handling and who it affects?
The candidate will learn what manual handling entails and how it can keep any member of staff safe in a number of different workplace environments. They will also understand the benefits of adhering to the correct manual handling steps put in place.
What is manual handling?: The candidate will learn the definition of manual handling and why it is important within a workplace to avoid any potential injuries.
Section Two: Employer/Employee Expectations
In this section the candidate will learn what is expected of them in the workplace and how to operate in a safe and effective manner. They will also learn how their employer plays an important role in the safety of the workers and what different laws are put in place to protect them from any injuries.
Employer Responsibilities: The candidate will learn what to expect from their employer and their employer's responsibilities in having certain processes in place within the workplace to make it safer for all involved.
Employee Responsibilities: The candidate will learn what legislation they must know and respect when performing their job role, what due diligence is, and how to practice it.
The Law: The candidate with understand what laws effect their job when it comes to manual handling and the specific precautions that need to be put into place to adhere to them.
Risk Assessments: The candidate will learn what a risk assessment is, who should carry them out, how often and why they are important to maintaining a safe working environment.
Section Three: How to practice correct manual handling within the workplace
Different types of PPE and aids that are involved with manual handling: The candidate will learn about the different forms of PPE (Personal Protective Equipment) and workplace aids that are involved with manual handling and what is best practice when using them.
Correct manual handling procedures: Here the candidate will learn about the different types of manual handling procedures and when is best to use them while perform a variety of different tasks within the workplace.
Section Four: Injuries and potential risks from improper manual handling
First Aid: Here the candidate will learn what the consequences of poor personal hygiene standards or poor technique are and how to maintain good hygiene practice. By the end of the section the candidate will be able to identify their personal responsibility in making sure that they keep themselves as hygienic as possible as well as their legal obligation to behave in a hygienic way.
Injuries in the workplace: The candidate will learn about different types of injuries that can be sustained within the workplace due to poor manual handling and how they can be prevented.
Course FAQ
Who should take this course?

We recommend that all employees in UK businesses complete this course.
Is this course accredited?

Yes, all of our courses are accredited by the CPD Group and all have the unique reference number with each course being awarded CPD points. Essential Food Hygiene are also members of RoSPA.
How and where do I complete the examination?

Like the course, the exam is conducted online. Once all sections of the course are completed, the learner can begin the exam. The exam consists of 25 questions, of which the learner must answer 22 correctly.  There is no time limit for the exam so learners can take their time.
How and where do I complete this course?

All of our courses are online courses, so they can be completed remotely as long as the learner has internet access and a computer.
Is there a time limit on this course?

The exam must be passed within 12 months of them being assigned the course. There is no time limit on the course material, so once the exam has been passed, students can freely come back at any time to view the course content and refresh their knowledge.
How is the course structured?

The course content is split into individual sections, with each section concluding in a mini quiz, which needs to be completed before moving onto the next section. Once all sections have been completed, you can proceed to the examination.
What happens if I fail the exam?

If the learner fails their exam, then they can retake it as many times as necessary (within the 12-month shelf-life of the course) at no extra cost. Once the course has been completed within the shelf-life period, the candidate gains unlimited life-time access to the course material should they wish to come back and refresh their memory.
What happens if I pass the exam?

Once the exam has been completed successfully, the learner will receive an online certificate instantly, which they can then download and print off.
How long will my certificate be valid for?

There is no specific law on when and how often you should refresh your training, however all UK local authorities and environmental health officers recommend that you refresh your training every three years to ensure you are versed with the most up-to-date guidance
How do I purchase multiple courses for my employees?

If you would like to buy any training for a number of your employees, first you need to select the course that you need. To do this, you need to go to our course page and click on the course that you want to buy. Enter the quantity of courses that you require and view the corresponding price. Then click the 'Group' option and enter your chosen group name. Once you have done this, please go to checkout to complete the purchase. Once you have completed your purchase, you will be directed to your group's dashboard where you can assign courses to your employees.
What support is available if I have a question?

If any help is needed at any stage of your learning journey, all our learners are welcome to contract us. We are available to assist learners who require help, as well as those who are experiencing technical issues and need some advice. Please visit the Contact Us page, use our Live Chat function, or give us a call on 08009993868.