Allergens and Natasha's Law:what you need to know
On 1st October 2021, Natasha's Law was implemented in England, Wales, Scotland and Northern Ireland after the campaigning of Natasha Ednan-Laperouse's parents and their associates. Their aim was to ensure that that PPDS (pre-packaged for direct sale) food includes a list of the 14 allergens to warn customers with allergies of its contents.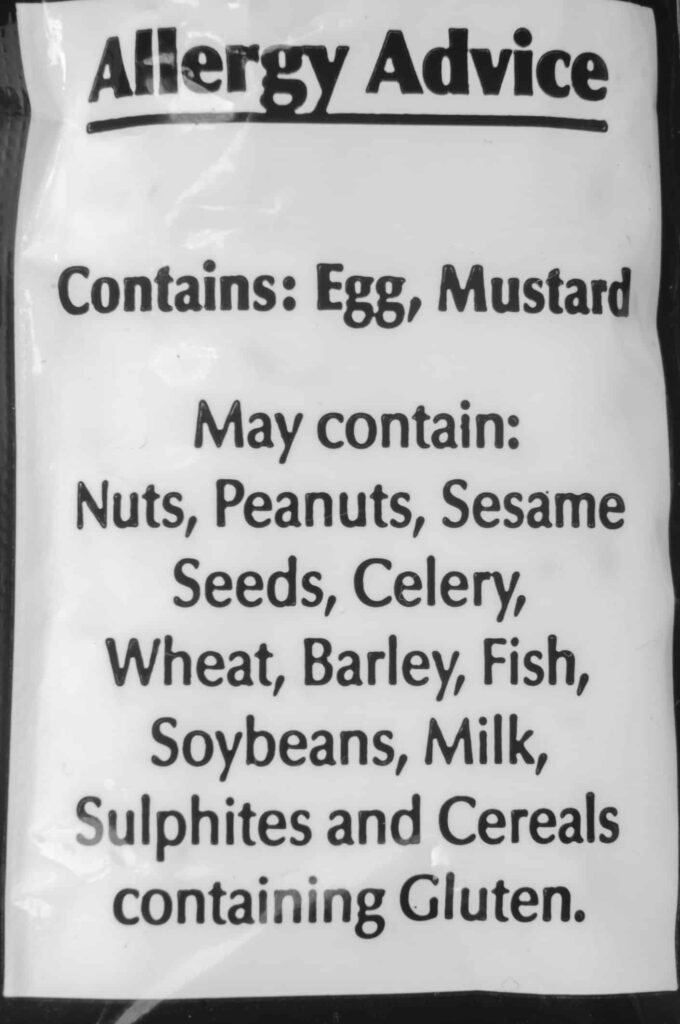 The allergens, along with an informative list of all food ingredients on the label. Most importantly, present allergens should be highlighted in bold, to make it absolutely clear that an allergen is present in the food.
The 14 allergens are defined as the most common allergens present in food-based workplaces and are classed as high in risk. That means that whilst some people can be allergic to any kind of food, the allergens on the list are the ones most common and most likely to provoke an allergic reaction.
The 14 allergens are:
Cereals (containing gluten, such as barley or wheat)
Celery/Celeriac
Crustaceans (such as prawns)
Eggs
Fish
Lupin (Lupine American spelling)
Milk
Molluscs (such as oysters)
Mustard
Peanuts
Sesame
Soybeans
Sulphur dioxides and sulphites (if at a concentration exceeding 10 parts per 1 million)
Tree nuts (such as brazil nuts and cashews)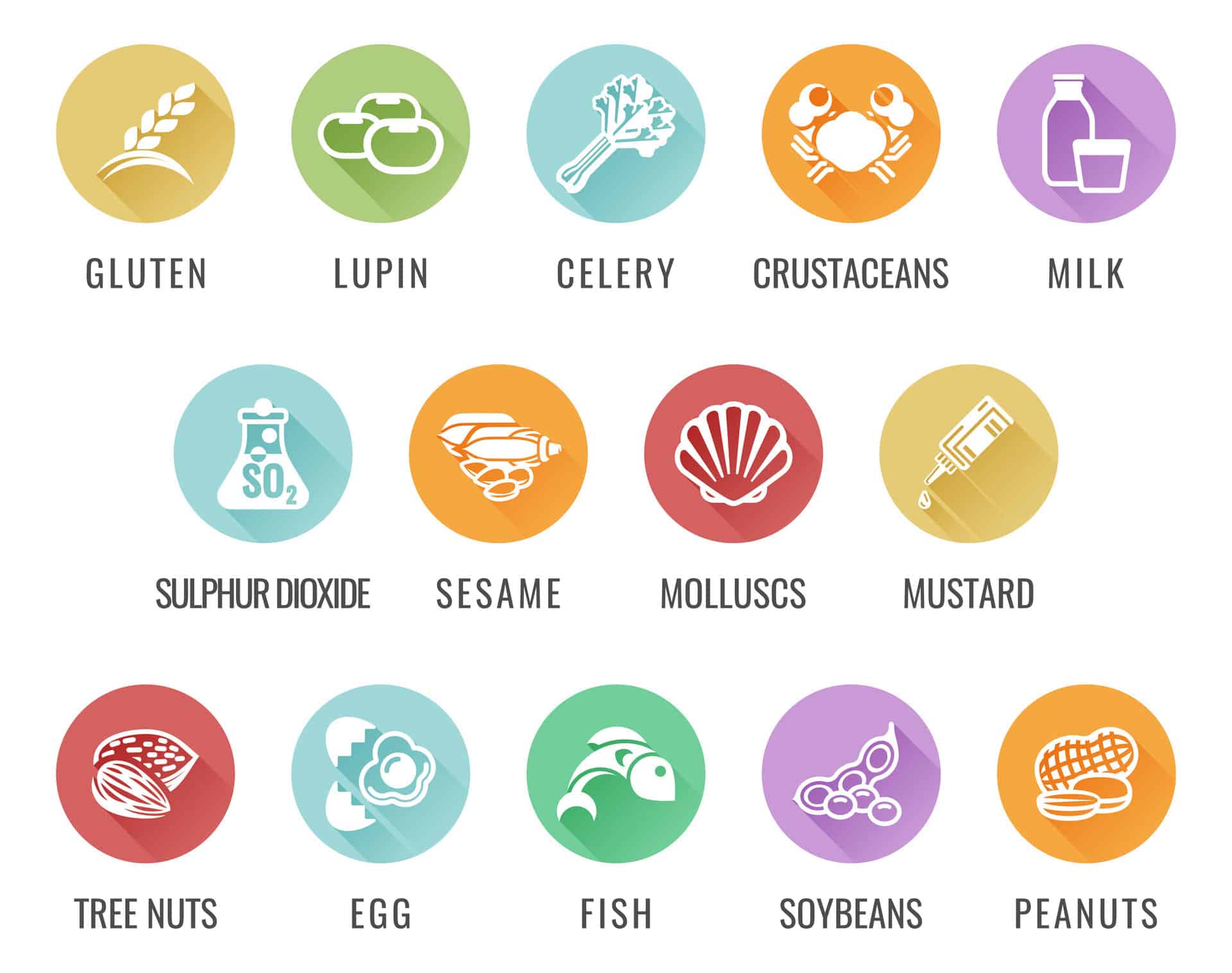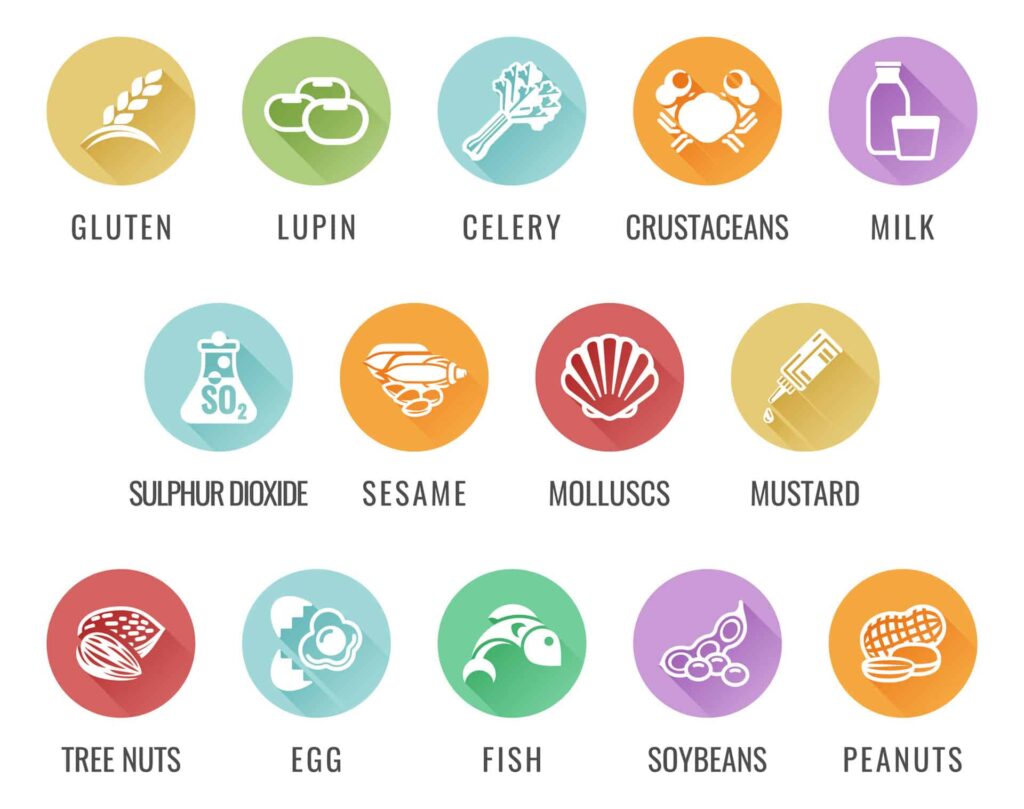 It is also worth remembering that whilst some allergens are very easy to spot and therefore avoid, most are present in trace amounts. This means that a very small amount of the allergen may be present in food which you would not expect, for example there may be trace amounts of nuts in plain milk chocolate. These are known as Hidden Allergens, as they may not be immediately obvious to the consumer. Any hidden allergens on PPDS food should also be detailed clearly.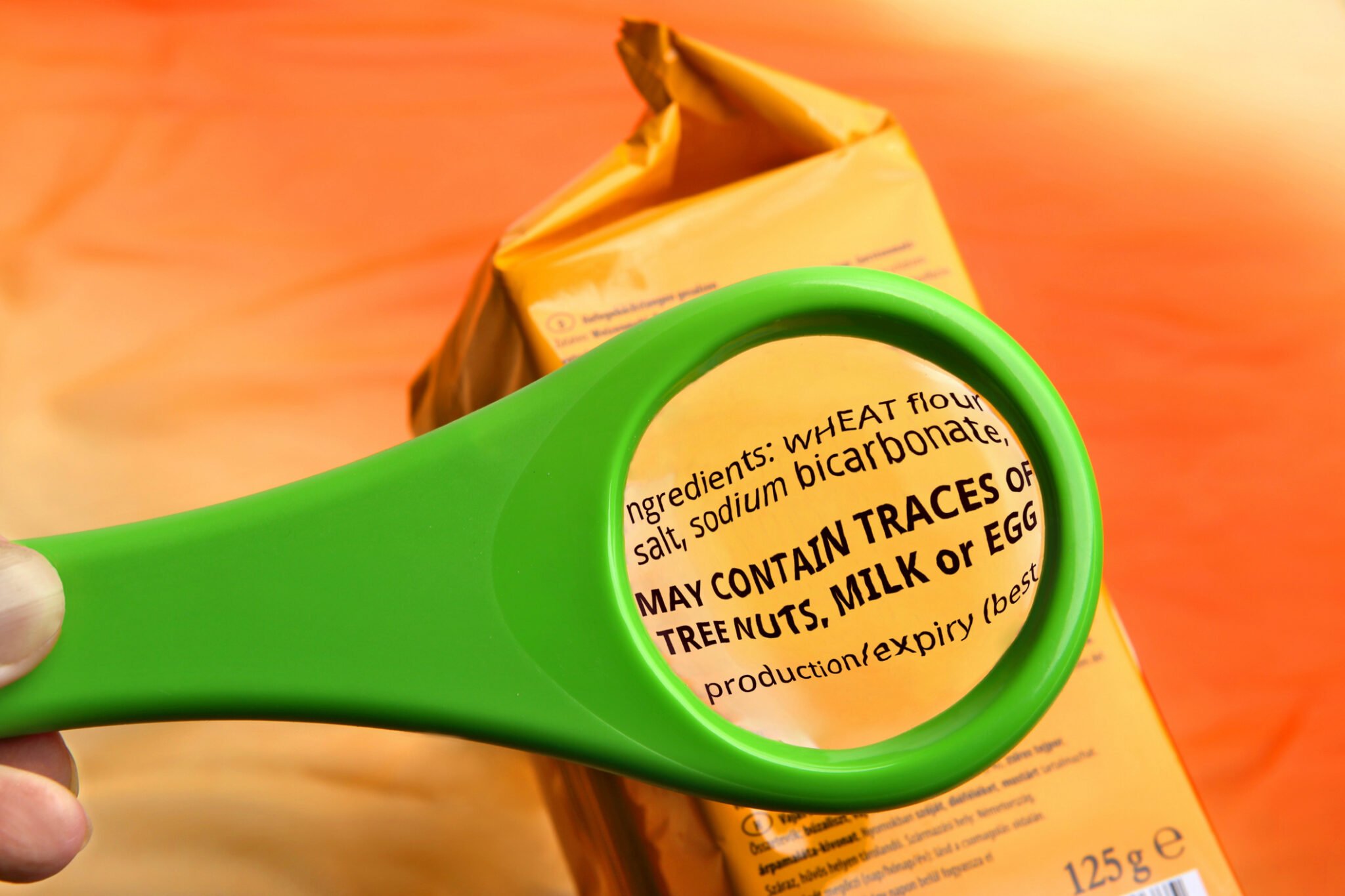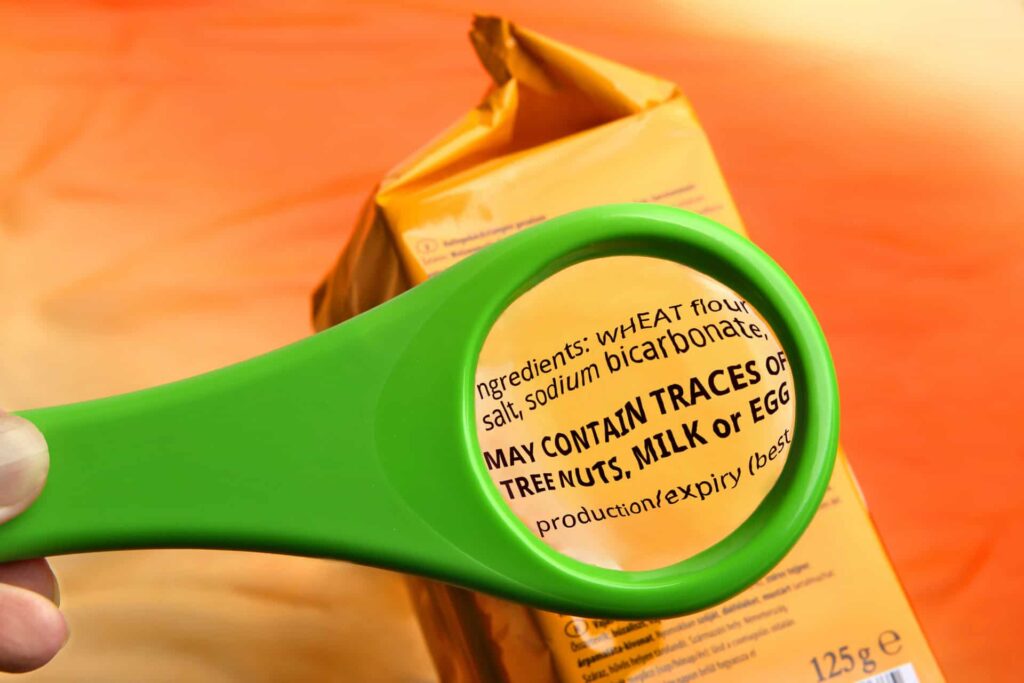 The best way to ensure that you are up to date on food hygiene laws and allergens is to access our Level 2 Allergy Awareness Course, where more information about allergens, how to prevent allergenic contamination and how to treat an allergic reaction can be found.
Please also explore our other posts in order to learn more about food safety and allergens. Visit essentialfoodhygiene.co.uk to find out more.