A person with allergies can experience significant anxiety when it comes to eating outside the home. Knowing what exactly in food is incredibly important for people with allergies, and that is why Natasha's Law was introduced so that pre-packaged labelled food (PPDS) has clear allergen information.
As a result of this law, from October 2021, all PPDS food must have allergen information, clearly highlighted on the label of the food product. This is to make customers with allergies feel more at ease when eating out.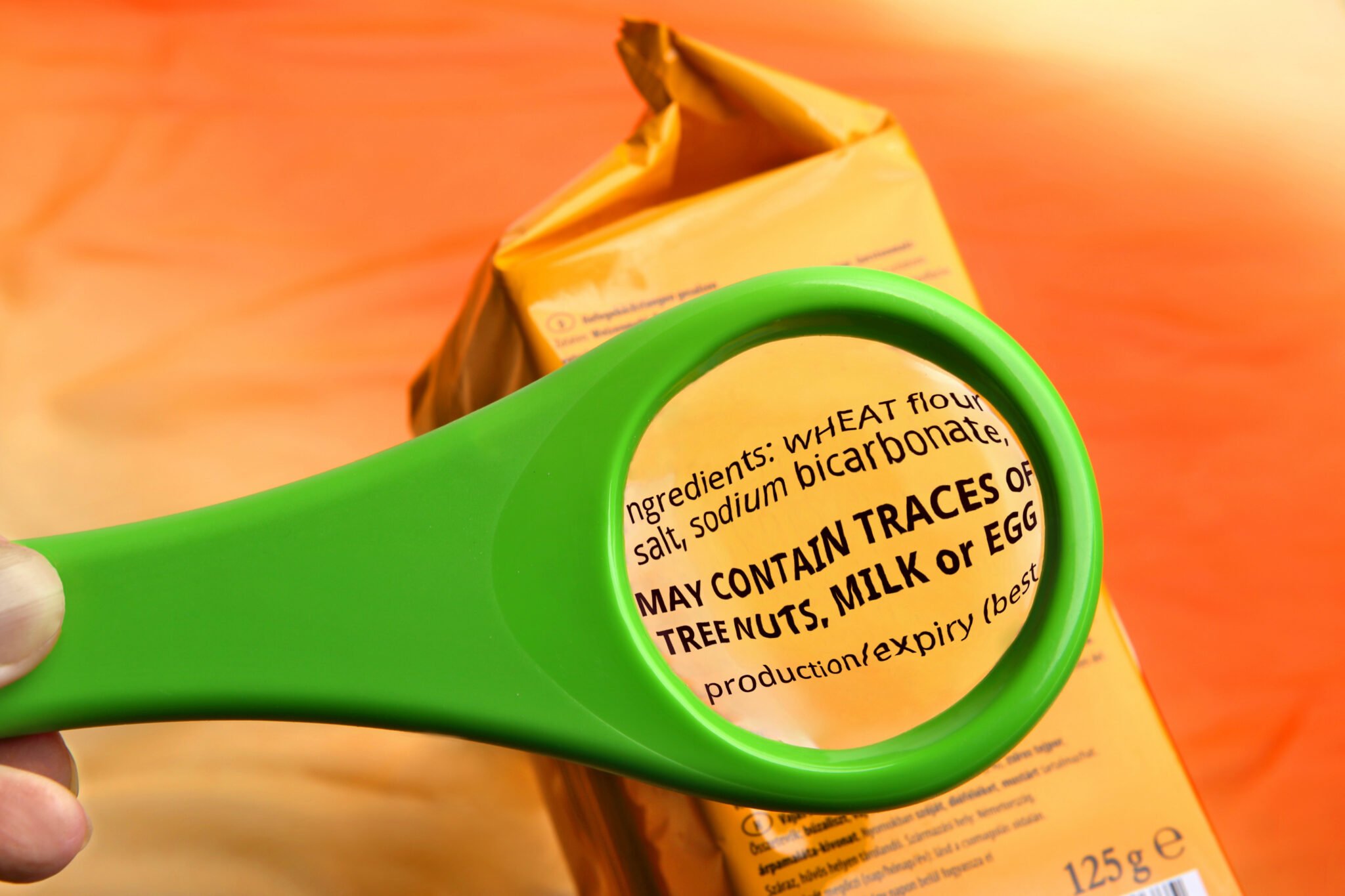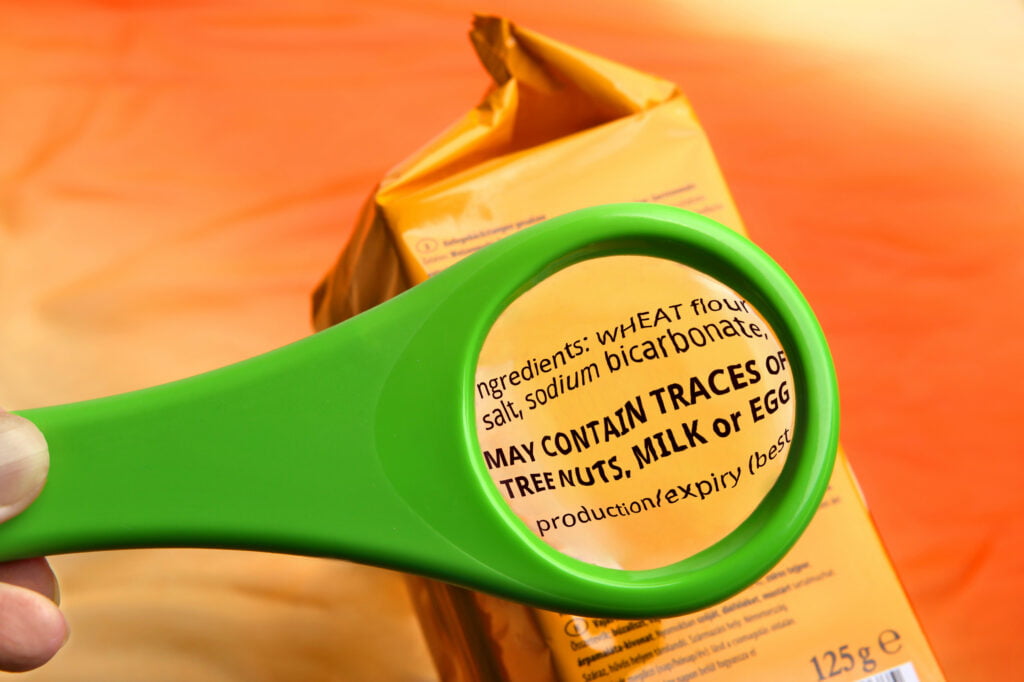 Where else should allergen information be?
People with allergies also need to be reassured when eating out at restaurants. Whilst a dish that does not contain allergic food, such as nuts, or wheat, may be present on the menu, a person who suffers from allergic reactions may still be wary as a result of hidden allergies, or cross contamination.
That's why it is so important that restaurants ensure that they communicate with customers about allergens and make their dining experience as safe and as enjoyable as possible.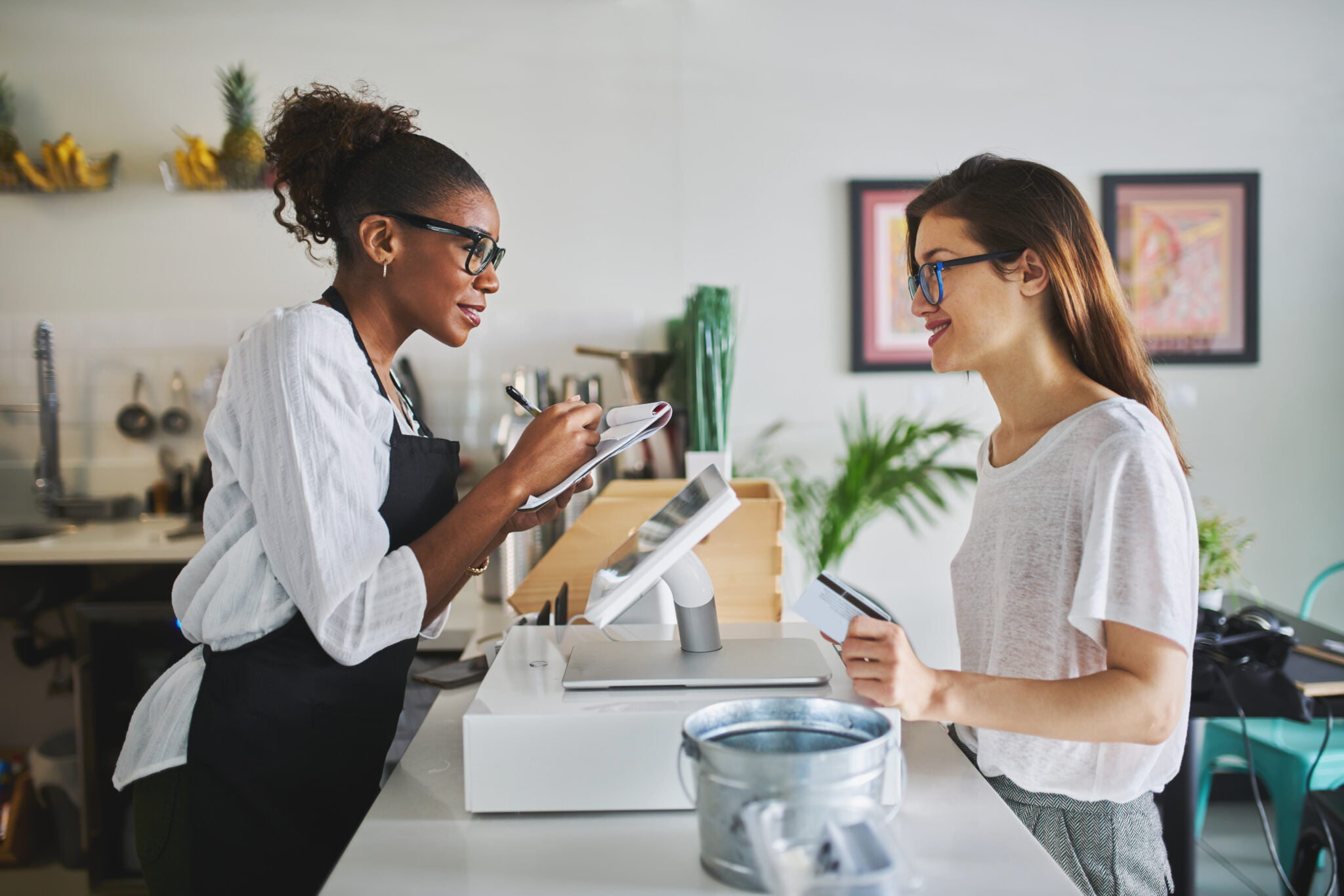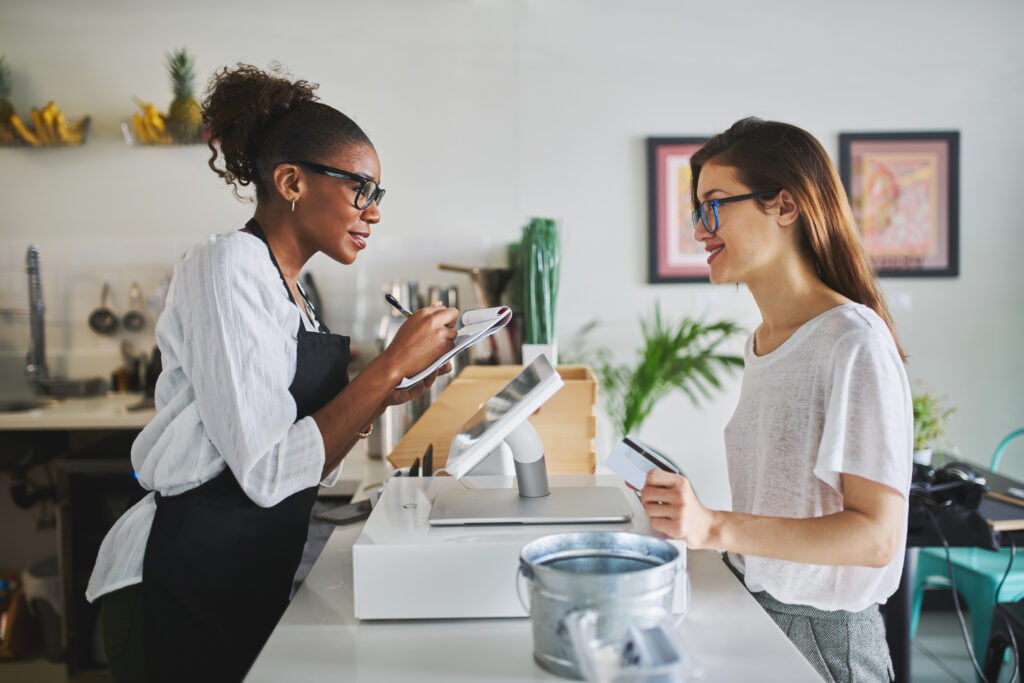 The best way to look after allergenic customers and keep them safe is to firstly, create a system for recording allergenic information, and share that with all kitchen and front of house staff. This way, every member of staff is knowledgeable of possible allergens and can inform the customer of what allergens are present in food.
To easily create an allergen control system, you can exploit technology and use the computer to make a list of each dish and its ingredients, ensuring that all allergens are clearly stated. This system is also known as an Allergen Matrix.
Once an Allergen Matrix is created, you can then begin to write a process for every single dish on the menu. This includes any seasonal recipes, or weekly/monthly specials as well as any regular dishes on the menu.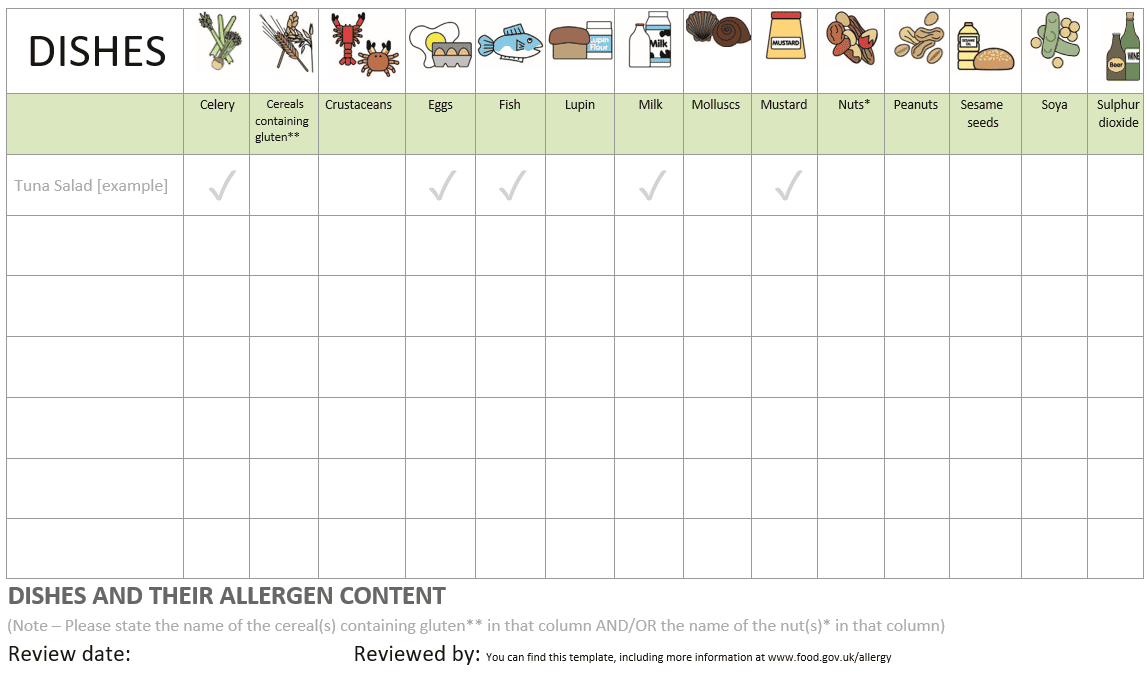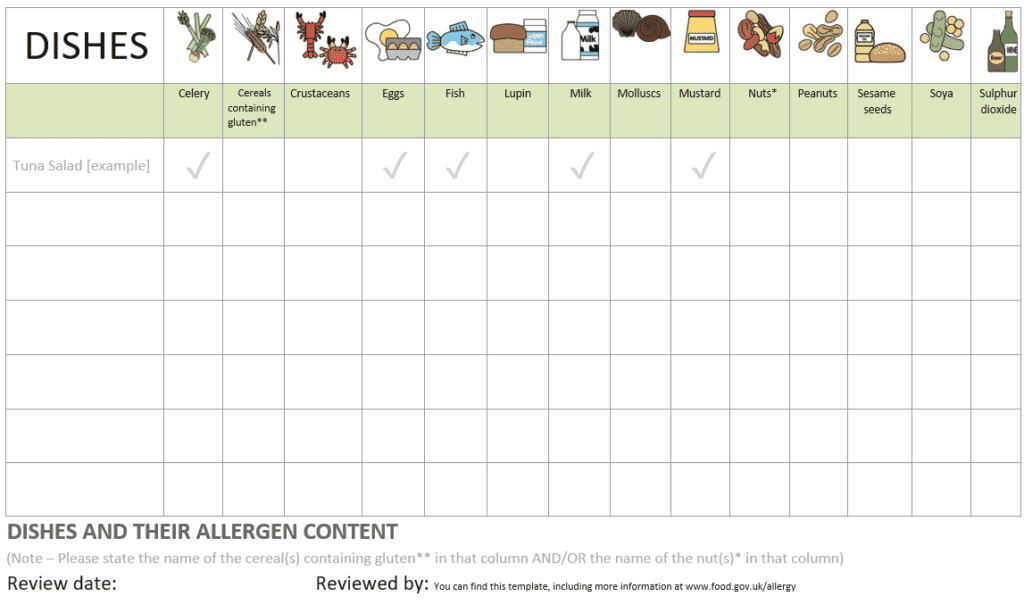 The best way to ensure that you are up to date on food hygiene laws and allergens is to access our Level 2 Allergy Awareness Course, where more information about allergens, how to prevent allergenic contamination and how to treat an allergic reaction can be found. Please also explore our other posts in order to learn more about food safety and allergens. Visit essentialfoodhygiene.co.uk to find out more.