Food poisoning is not pleasant. Fact. It can cause nausea, diarrhoea and vomiting, and may be accompanied by stomach cramps, a high temperature or a feeling of general unwellness. The onset of food poisoning can vary from beginning a few hours after food consumption, to a few days or weeks after. Whenever the onset, or whatever the severity of symptoms is, a person suffering from food poisoning will definitely not be feeling up to scratch.
The main question on the minds of people suffering from food poisoning, is what actually is food poisoning? And how does it occur?
Food poisoning can begin with the multiplication of bacteria, or presence of a food poisoning virus, or parasite. Bacteria can multiply rapidly, by dividing and reproducing. Food poisoning can then occur as a result of contamination. This is when a food is contaminated by something, such as bacteria, a parasite or a virus, making it unsafe to consume. Bacteria transferred from one surface to the food stuff can result in contamination, and food poisoning.
Humans carry food poisoning bacteria on their skin, called staphylococcal.
The best way to stop transfer of staphylococcal from hands to food is to follow proper hand-washing practices. This is because hands act as vehicles of contamination, which carries the bacteria from one surface to another. The best way to stop this transfer is to regularly wash your hands when preparing food.
As a result of the Covid-19 pandemic, many people now appreciate how important washing your hands properly is, and you should incorporate this knowledge into your own kitchen routine.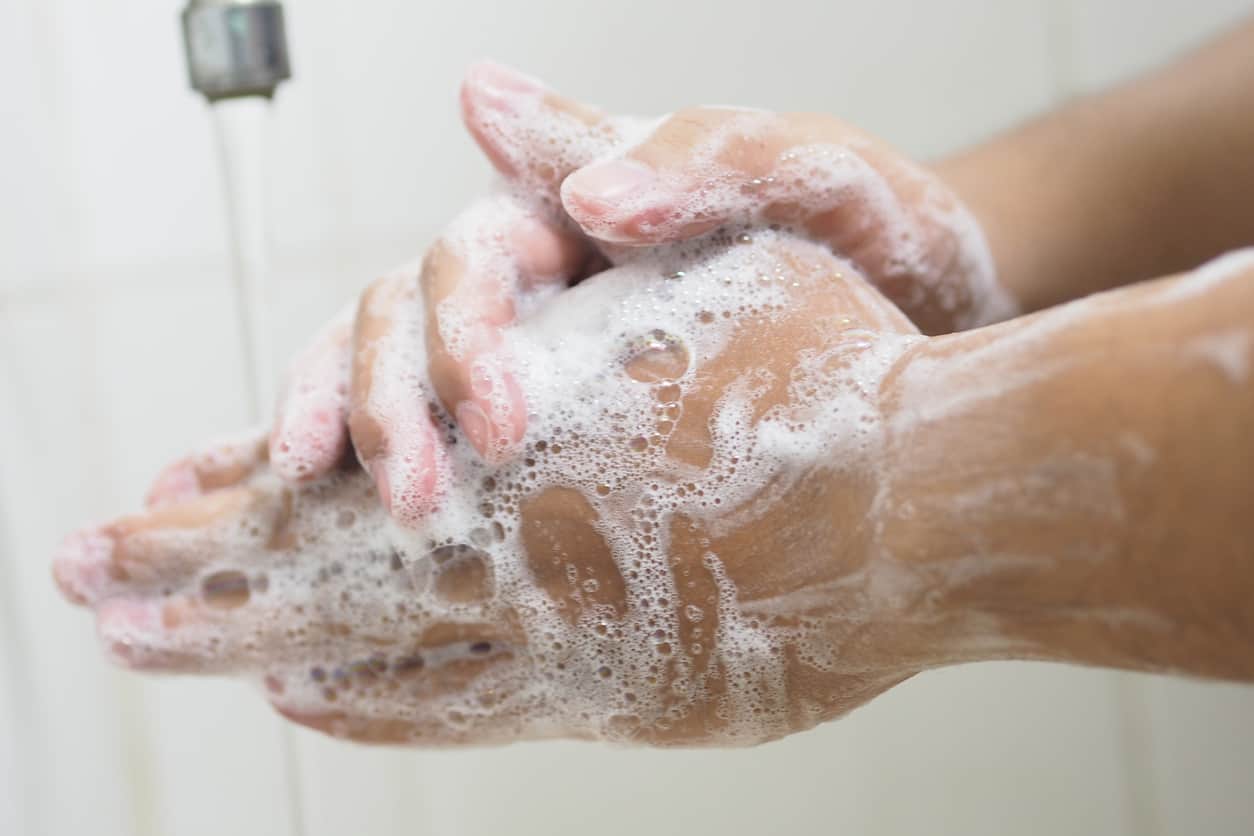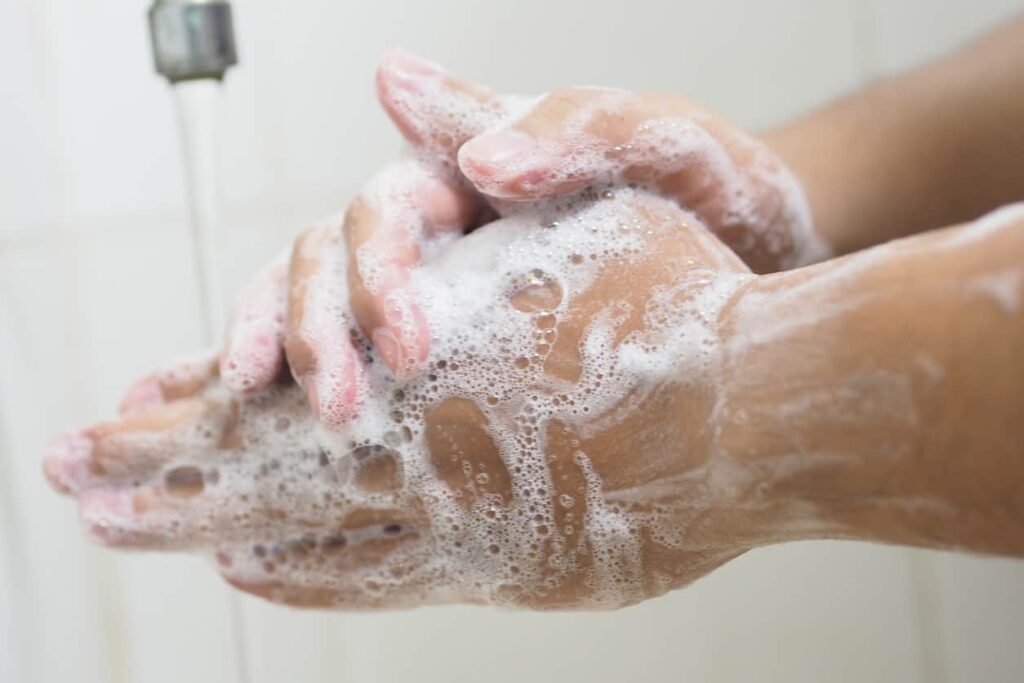 You should always use nice, warm water and soap, lathering the soap well into your wet hands. Make sure to wash your whole hand: palm, in between your fingers, fingertips, the back of the hand, the wrist, and use a nail brush if desired. Then, fully rinse off the soap and dry your hands with clean, disposable towels immediately after washing. The NHS has put together a detailed guide on washing hands properly here.
By washing your hands as thoroughly as possible, you can help stop the spread of bacteria in your own kitchen and keep yourself and others safe.
When buying takeaway food, or eating food that you have not cooked yourself, you don't have much control over the prevention of food poisoning besides choosing a reputable restaurant with a high food hygiene rating and washing your hands before you eat. However, there are quite a few more things that you can do when you are the one preparing food, to make sure that you are preparing food safely, including practicing correct hygiene. To learn everything you need to know, be sure to do our short but comprehensive, fully accredited food hygiene course.
Also, why not explore our other posts in order to learn more about the safe handling of food and preventing illness.